THE 2015 FESTIVAL – AUGUST 13 to 16
See our exciting programme and complete roster of fine artists joining the Gryphon Trio, James Campbell, and Alexander Tselyakov in Pender Harbour!
The 2014 Festival
The 10th annual Pender Harbour Chamber Music Festival took place from August 14th to August 17th in 2014 and featured world-class musicians playing an eclectic programme of chamber music ideally suited to the School of Music in Madeira Park.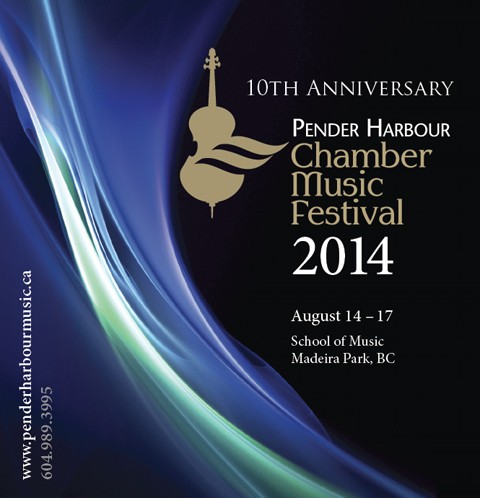 Friends of the Festival
All Friends of the Festival are invited to the opening night reception to meet the Musicians and enjoy a glass of champagne with all those who make the Festival possible. All Friends also receive the Festival brochure two weeks ahead of regular distribution in order to have the privilege of early booking. All Friends of the Festival, including those with corporate logo, will be listed on our website, in our brochure and concert programme. Our Passionato sponsors receive recognition as Concert Sponsors in the brochure, in the programme and on the day of the concert. Click here for the 2014 Friends of the Festival.