Worth the wait!
October 22, 2017
Sometimes, the wait is worth it. For several years past, the PH Music Society had wanted to book The Fretless, but their schedule and ours did not mesh until now.
Today, the Music School was packed with a very keen audience who came ready for the best of Celtic fusion – that's a little of the old and a little of the new – packaged in a concert that was the best of both. Four classically trained string musicians playing three violins, a cello and a comically underappreciated viola, managed to meld Scottish and Irish fiddle music with delightful modern compositions to create a musical experience that was unique and very Canadian.
Yes, the Fretless were definitely worth the wait and we hope they find their way back to Pender Harbour very soon.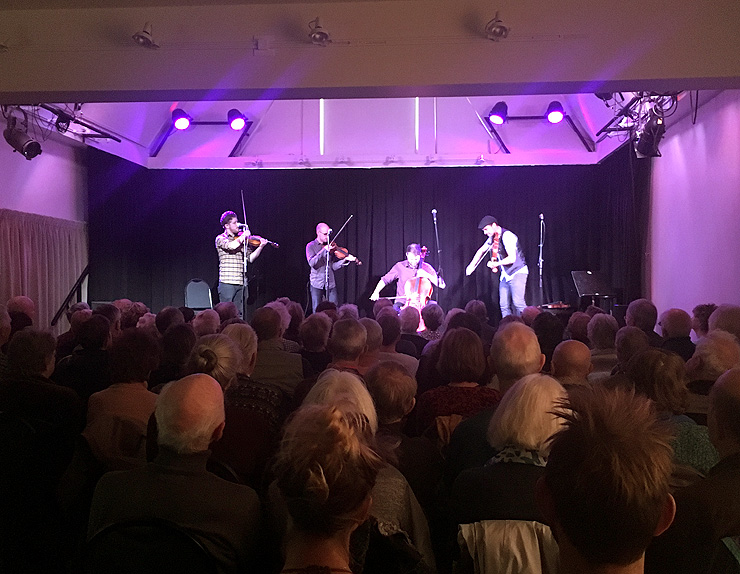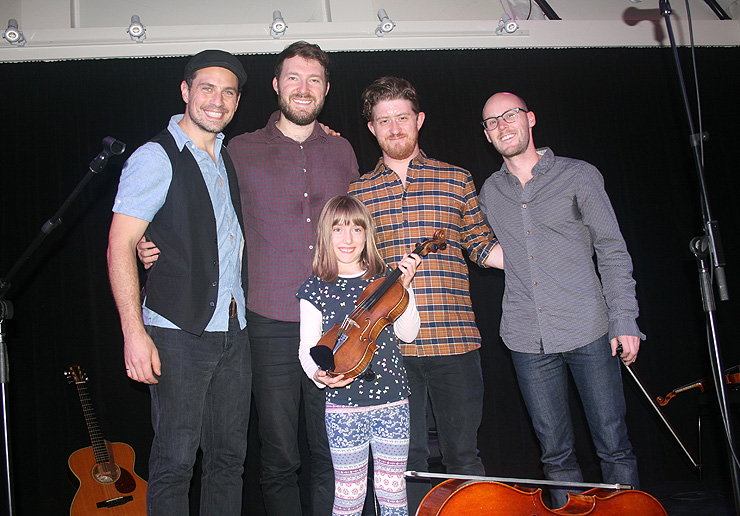 Above: Young audience member, Greta, singled out by the band as giving the "best performance during an audience sing-along by someone under the age of 15″, for which she won a free CD.
23 October 2017

Categories: