2016-2017 PHMS Concert Series
Cloverpoint Drifters
Saturday May 27, 2017 – 7 PM
Important Notice: This concert, originally scheduled for October 15, 2016 was re-scheduled. If you bought tickets, you can use them for the re-scheduled concert.
Bluegrass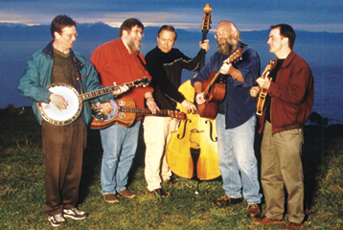 Born in rural Appalachia, traditional bluegrass weaves together musical traditions from Celtic folk songs to American blues, folk and country. After almost 20 years together, the Cloverpoint Drifters have established themselves as masters of this musical genre, both in their fine harmonies and in their instrumentals on double bass, guitar, banjo, dobro and mandolin. This is music of the heart.
Sponsored in part by: Lori and Don Rymes & Wayne Jobb in memory of Pat Jobb
Past Concerts in the 2016-2017 Series:
Charlotte and Matt Diamond
TWO CONCERTS: Saturday October 22, 2016 – 11:30 AM and 1:30 PM
Family Concerts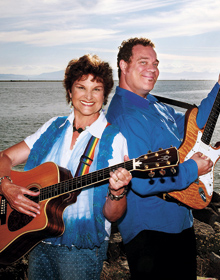 Mention Charlotte Diamond's name and adults begin to hum – I am a Pizza, Slippery Fish, the Gummy Bear Song – all cherished touchstones of their lives. A celebrated entertainer, singer, songwriter, she continues to be the voice and face that delight children and their adults at children's festivals and school programs. In recent years, Charlotte has added son Matt to the program and the resulting harmonies from the double Diamonds are guaranteed to put a smile on the face and a twinkle in the step of children of all ages.
Sponsored in part by: The BC Arts Council; The Rotary Club of Pender Harbour; Rosemary and Glen Bonderud
Archie Fisher
Sunday November 20, 2016 – 2 PM
Folk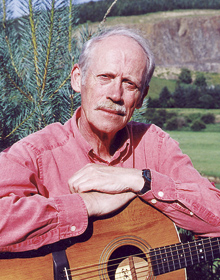 It's not often that a musical legend comes to call, but Scottish singer/songwriter/music producer Archie Fisher is all that and more. An unassuming man, his solo work and collaborations with British stars such as Liam Clancey and Tommy Makem and, in Canada, with Nova Scotia fiddler Garrett Rogers, have placed him among the greats of world folk music. This will be Archie's third visit to Pender Harbour and his fans will be out in force!
Sponsored in part by Jennifer Love and David Pritchard
B3 Kings
Sunday December 18, 2016 – 2 PM
Jazz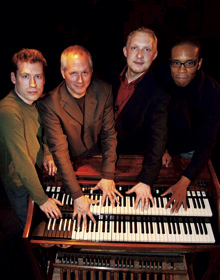 Combine the great sound of Chris Gestrin on the B3 Hammond organ, the drums and smooth vocal stylings of Denzal Sinclaire, the smoky tones of Cory Weeds' sax and round it all out with the legendary Bill Coon on guitar – that's B3 Kings. Back by popular demand after a sold out concert last year, these cool gentlemen definitely will add a little pizzazz to your Christmas!
Sponsored in part by Elaine and Gary Park
Dawn Pemberton
Sunday January 15, 2017 – 2 PM
Blues/Soul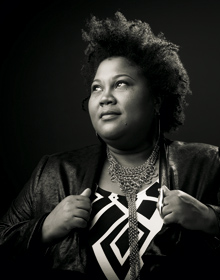 When Dawn Pemberton's CD Say Somethin was released in 2014, critics lined up to call her Canada's new queen of soul. In 2015, she was part of a talented band with the unique name The Harpoonist and the Axe Murderer that won Western Canadian Music Awards in three categories for their release A Real Fine Mess. Thanks to her strong vocal technique and true emotional connection, Dawn's voice is a perfect fit for the complementary music worlds of R & B, gospel, funk and jazz fusion.
Sponsored in part by H&R Block and by Marg and Ken O'Coffey
(photo by Wendyd.ca)
Corey Cerovsek, violin
Adrian Brendel, cello
Michelle Mares, piano
TWO CONCERTS: Saturday February 25, 2017 – 2 PM and Sunday February 26, 2017 – 2 PM
The Pender Harbour Chamber Festival Midwinter Weekend Classical Concerts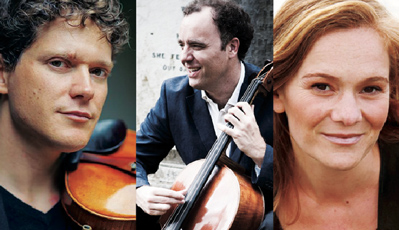 What a treat! Violinist extraordinaire Corey Cerovsek left his audience breathless at the 2010 Pender Harbour Chamber Music Festival and there is great excitement around his return to the Harbour. A native of Vancouver, he travels the world delighting audiences with his technical brilliance and emotional depth. Joining Corey will be two internationally renowned artists. Pianist Michelle Mares, Professor of Piano at UVic, recently returned to Canada after a stellar career as a soloist and chamber musician in Europe. Londoner Adrian Brendel, considered one of the finest and most innovative cellists of his generation is also Artistic Director of the famed Plush Festival in Dorset. Please purchase your tickets early!
Adrian Brendel
Sponsored in part by Margaret and Alan Skelley; Elizabeth Wood and Alex Thomson; Ann and Patrick Munro
(Corey Cerovsek's photo by JB Millot)
Robert Kortgaard, piano
Brett Polegato, baritone
Sunday March 26, 2017 – 2 PM
Pops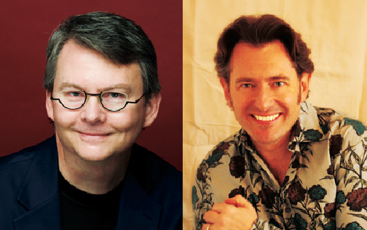 Always a favourite on the Sunshine Coast, Canadian pianist Robert Kortgaard returns with a sparkling cabaret style show – Just One of Those Things. If you love Broadway melodies and the music of glittering show lounges from the 1930's and '40's, this concert is for you. Joining Robert will be Brett Polegato, an internationally renowned baritone who won first place at the Cardiff Singer of the World Competition and whose critics laud his "burnished, well focused voice", New York Times. The only thing missing will be martinis – sorry!
Sponsored in part by the Sunshine Coast Credit Union
Bergmann Duo
Easter Sunday April 16, 2017 – 2 PM
Classical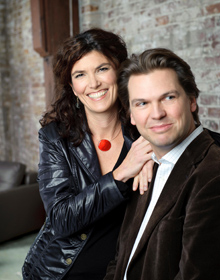 Here is the perfect sweet for your Easter basket. Four hands, one keyboard – played with exquisite musicality and style by Elizabeth and Marcel Bergmann. Partners in music and in life, the Bergmanns have been a duo for more than 20 years. There is a strong audience following for their artistry which "…combines virtuosic dedication with the instincts of professional entertainers who love their music." Showtime Magazine.
Sponsored in part by John Storer
Infinitus
Sunday May 7, 2017 – 2 PM
A family concert – classics with a twist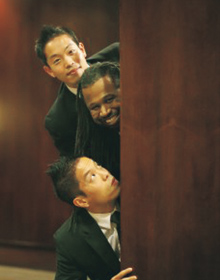 They call themselves a BeatBoxing string trio – say what? – but most of us would call them "dazzling". Anthony Cheung, violist, Alex Cheung, cellist and violinist John Littlejohn take chamber music to a new and unexpected level. Their brave mix of classical standards melded with hip hop and jazz puts them into an entirely new and welcome category. "It's amazing the musical connections these three award-winning musicians can cook up…" – Vancouver Sun.
Sponsored in part by Gwen and Ed Hawkins