PHMS Concert Series 2013-2014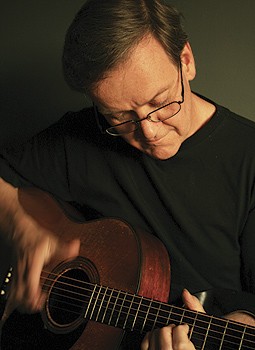 Roy Forbes
Saturday, October 5, 2013 – 7:00 pm
Forbes, formerly known as 'Bim," is a true Canadian troubadour, and we are thrilled he will be opening our 2013/14 season with a solo performance. "The writing is intelligent, insightful, lyrical and uncannily wise as to the ways of the human condition … there is a heart tugging honesty in Roy Forbes' voice to which I, at least, never fail to respond. There is also the pure joy of singing." Vancouver Sun.
Sponsored in part by Stephen & Carol Illingworth and Lori & Don Rymes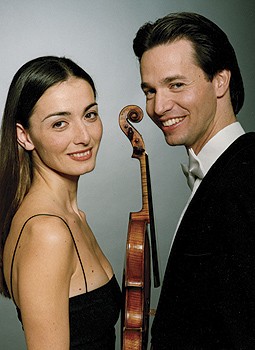 Kai Gleusteen & Catherine Ordronneau
Friday, Jan. 24, 2014, 7:30 pm
Saturday, Jan. 25/14, 2:00 pm
Sunday, Jan. 26/14, 2:00 pm
Since 1999 when they first began to work together, Kai and Catherine have established themselves as one of the most important duos in the interpretation of sonatas for violin and piano. Having performed more than 100 recitals in Europe, Canada and USA, they are praised for their unique partnership, "playing under the control of a single intelligence", and for the emotional power of their interpretations. They will present all 10 Beethoven sonatas in three concerts over one weekend.
Friday: Sonatas 1, 4, 7
Saturday: Sonatas 3, 6, 9 (Kreutzer Sonata)
Sunday: Sonatas 2, 5 (Spring Sonata), 8, 10
Tickets are $25 per concert or $60 for a weekend pass.
Sponsored in part by Jan & Les Falk, Wayne Jobb in memory of Pat Jobb, and Doreen Lee, in memory of Ray Lee
Presented by Pender Harbour Chamber Music Festival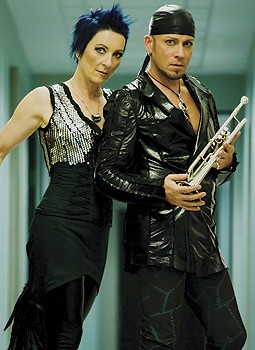 Guy Few & Nadina Mackie Jackson Duo
Sunday, March 30 , 2014 – 3:00 pm
Known internationally as soloists, chamber musicians, and fashionistas, Nadina Mackie Jackson and Guy Few celebrate a passionate musical relationship. Playing together for the past 5 years, they have had four new solo concerti, three double concerti, one triple concerto and one symphony composed for them. Bassoonist Mackie Jackson, and Guy Few, trumpet and piano are "completely engaging from the moment they walk on stage…glorious…fascinating…joyful …"Oliver Chronicle.
Sponsored in part by Barbara & John Storer and Gwen & Ed Hawkins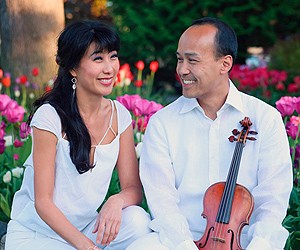 Terence Tam & Lorraine Min
Sunday, April 13, 2014 – 2:00 pm
Critically acclaimed pianist Lorraine Min has impressed audiences worldwide for her artistic brilliance and virtuosity. "Impeccable phrase-shaping" and "crystalline sound," New York Times. Consistently praised for his intense musicality and impressive technique, Canadian violinist Terence Tam's playing has been called " … an astonishing mixture of precision and ease…"
Terence Tam is currently Concertmaster of the Victoria Symphony.
Sponsored in part by Elaine & Gary Park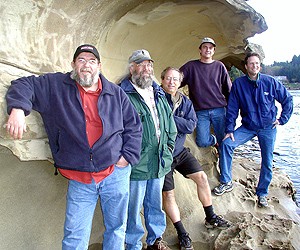 Clover Point Drifters
Concert re-scheduled to
May 4, 2014 – 2:00 pm
Tickets for the original date will be honoured at the door.
A bluegrass band from Victoria BC Canada, the CPD's repertoire consists primarily of traditional bluegrass songs, with a sprinkling of country, folk, blues and pop melodies served up in the bluegrass style. Their songs feature heartfelt duet and trio harmonies, backed by strong banjo, dobro and mandolin accompaniment. The Clover Point Drifters are Mike Croft, dobro, harmony vocals; Larry Stephens, resophonic guitar, lead vocals; Dan Parker, mandolin, lead vocals; Alan Law, guitar, lead and harmony vocals; George Robinson, bass, lead vocals.
Sponsored in part by Jennifer Love & David Pritchard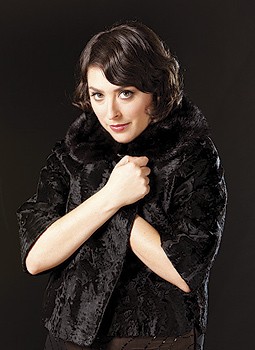 Andrea Superstein
Sunday, May 25, 2014, 2:00 pm
Saucy, sultry, lyrical, timeless, Andrea Superstein sings jazz like she was born in the 40's. The runaway hit of the 2012 Pender Harbour Jazz Festival. With a repertoire that covers decades of jazz, blues and popular classics, she's Sarah Vaughan, meets Blossom Dearie, meets your favourite martini. It's no wonder they call her Super.
Sponsored in part by H & R Block and Sunshine Coast Credit Union