2012-2013 Concert Series Musicians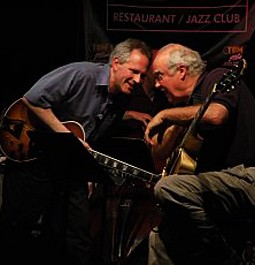 Two Much Guitar
Sunday, October 21, 2012 – 2:00 pm  ($25)
Our season opener features Two Much Guitar, with Bill Coon and Oliver Gannon on guitars, backed by Darren Radke on bass and Dave Robbins on drums. Sparks fly between Gannon and Coon, documenting the conversational quality and intimacy this duo achieves.  Gannon is the high water mark in the instrument's modern tradition in Vancouver. He's a direct, earthy, fabulous foil to Coon's breathtaking dexterity. They are a delight to hear and see perform.  Sponsored in part by Madeira Park Law Office.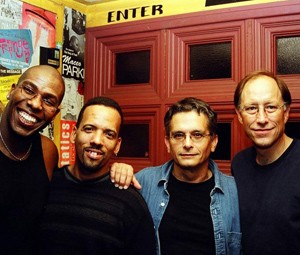 Zapato Negro
Sunday, December 2, 2012 – 2:00 pm  ($25)
This global blend of Afro-Cuban rhythms and jazz is perfect for a winter afternoon.  Featuring musicians from Canada, Cuba, Venezuela and the USA, the band's members have played this music at the highest level, making contributions of their own internationally to the music as a whole. Zapato Negro has developed an eclectic and exciting concert repertoire that includes original compositions, underplayed jazz standards done in African rhythm, and classics of Latin music reworked, re-harmonized or re-rhythmicized in jazz. You will dance in your seats.  Sponsored in part by the Sunshine Coast Credit Union.
Joel Fafard & Joel Schwartz
Sunday, January 13, 2013 – 2:00 pm  ($25)
Award-winning guitarist Joel Fafard plays and sings original material with the soul of a purist and the showmanship of a seasoned entertainer. He tells hilarious between-song stories with the confidence of a late show host, and when he lets rip a solo on his resonator guitar, it's easy to hear how he once earned both a Juno nomination and a Western Canadian Music Award. Joining him for this gig is Toronto guitarist Joel Schwartz. "Think country gentleman guitar-slinger hanging out in Chicago to mend a broken heart," Rosemary Phelan.  Sponsored in part by an anonymous donor.
>  Joel Fafard's Website   |   > Joel Schwartz's Website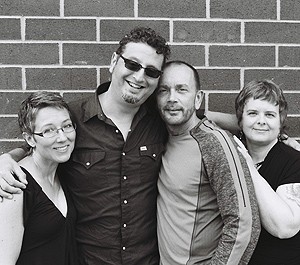 Westerly A Cappella Group
Sunday, February 17, 2013 – 2:00 pm  ($25)
Tim Everett (tenor), Susan Everett (soprano), Doug Austin (bass), and Katrina Bishop (alto) create their music using just the human voice. Together they bring over 75 years of singing harmony to the stage. Since their inception in 1987 (as the 4 Tunes) WAG has performed all over British Columbia in evening concerts, as roving performers in Whistler, and on the mainstage at the P.N.E. Their Vancouver Fringe Festival production "4-Ever Paisley" was a sold out hit and "Pick of the Fringe". Whether on trains, at festivals, in coffee shops or at the Vancouver  Playhouse, WAG's tremendous musicality, honest approach and infectious fun has something for everyone.  Sponsored in part by Elaine and Gary Park.
>  Westerly A Cappella's Website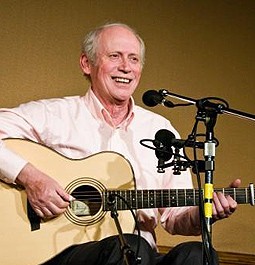 Archie Fisher
Sunday, March 10, 2013 – 2:00 pm  ($25)
Master guitarist, singer and songwriter Archie Fisher is Scotland's foremost troubadour and is known throughout the country as the host of BBC Radio Scotland's award-winning "Travelling Folk" show, which he has presented for over 25 years. He is, well, a legend. His Gaelic and Glasgow roots influence his song writing and playing, as have many fellow musicians he encountered over the years, including Lonnie Donegan, Bert Jansch, John McKinnon, Tommy Makem, John Renbours and Garnet Rogers. But Archie remains one of a kind, a gem we are thrilled to have back on our stage.  Sponsored in part by H&R Block and Gwen and Ed Hawkins.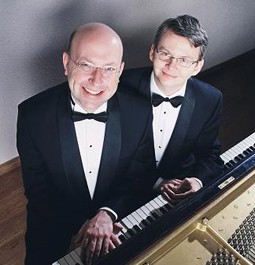 Robert Kortgaard & Peter Tiefenbach
Sunday, March 24, 2013 – 2:00 pm  ($25)
Gifted classical pianists Robert Kortgaard and Peter Tiefenbach recently joined forces to create an impressive new ensemble. As two of Canada's most accomplished and virtuosic musicians, they have been amazing concert and broadcast audiences across the country for many seasons, both as individual artists and in collaboration with some of Canada's finest musicians. Now they lend their unique gifts to the large and varied body of repertoire for piano/four hands.  Sponsored in part by Doreen Lee, in memory of Ray.
>  Robert Kortgaard's Website  |  > Peter Tiefenbach's Website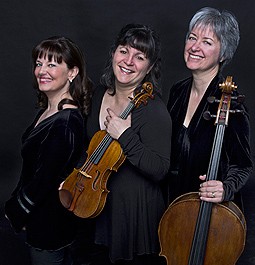 Trio Hochelaga
Sunday, April 14, 2013 – 2:00 pm  ($25)
Cellist Carole Sirois and pianist Marie Fabi have now joined forces with the Trio Hochelaga's founder, violinist Anne Robert. Having pursued their individual careers over the years, theses three instrumentalists – whose friendship goes back to their early days as music students – are reuniting out of a desire to share their music in all the passion and poetry of its varied sonorities and idioms. They play together with an intimate sense of artistic unity that is at once profoundly musical and profoundly human. Through their music, these three generous, mature and committed performers seek to convey an ideal of Beauty.  Presented by the Pender Harbour Chamber Music Festival Committee.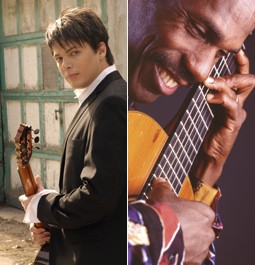 Daniel Bolshoy & Celso Machado
Sunday, May 12, 2013 – 2:00 pm  ($25)
Our season ends with Classical Guitarist Daniel Bolshoy and world music percussionist, guitarist and vocalist Celso Machado. Machado is considered to be one of the most versatile and exciting musician/composers of Brazilian music today. His guitar technique is but one of his passions; his gift for making music out of anything and everything around him is his mission in life. Bolshoy is considered the foremost classical guitar teacher and performer in Canada, known for his innate musicality, sensitive interpretations, and technical mastery. This will be riveting. Sponsored in part by Margaret and Alan Skelley.
>  Daniel Bolshoy's Website   |   > Celso Machado's Website
Ticket Information
Tickets to individual concerts are available at the following outlets:
Visitor Centre in Sechelt
John Henry's Marina in Garden Bay
Harbour Insurance in Madeira Park
Gaia's Fair Trade in Gibsons