2017 Chamber Music Festival Musicians
Gryphon Trio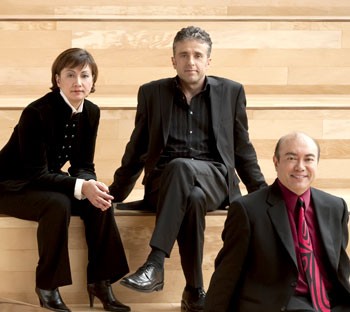 Innovative, dedicated to exploring the far-reaching boundaries of chamber music, the Gryphon Trio is recognized as one of the world's finest piano trios. Shape-shifting to facilitate collaboration with singers, jazz musicians, and choreographers as part of their commitment to developing and educating the next generation of musicians, the Trio has also commissioned work from both Canadian and international composers. Recent travels have taken them throughout Canada's Northwest Territories. In 2016, the Trio also participated in neuroscientific research into the human brain and music; the project (and performance), Our Musical Brain, explored the relationship between performance, audience, and both visual and auditory perception.
Violinist Annalee Patipatanakoon is both a highly-regarded musician, with a busy touring schedule and a garland of prizes to her credit, as well as an inspiring educator. She is associate professor of Violin and Chamber Music at the University of Toronto's Faculty of Music and teaches master classes in North America and abroad. With the other members of the Gryphon Trio, she is actively involved in Listen Up!, an arts outreach initiative which seeks to involve in arts creation and performance as part of a healthy social dynamic.
An active chamber musician and producer of innovative multi-media events, cellist Roman Borys is also an educator, teaching in the University of Toronto's Faculty of Music. He studied cello with Janos Starker at Indiana University and Aldo Parisot at Yale University. As well as extensive touring and recording with the Gryphon Trio along with organizing its outreach initiatives, Roman is artistic director of the Ottawa Chamber Music Society. He contributes to film tracks and pursues cross-genre projects which bring together visual elements and music.
"One of the most searching musical intellects and 10 of the nimblest fingers in the business." That's how The Globe and Mail described the pianist James Parker. He is one of Canada's best-known musicians, enjoying an active career as a soloist, chamber musician, one-third of the Gryphon Trio, and the Rupert E. Edwards Chair in Piano Performance on the music faculty at the University of Toronto. He completed Masters and Doctoral studies at the Julliard School, winning many awards along the way, beginning with first prize at the Eckhardt-Gramatte Competition in 1984 and three Junos for recording.
Joan Blackman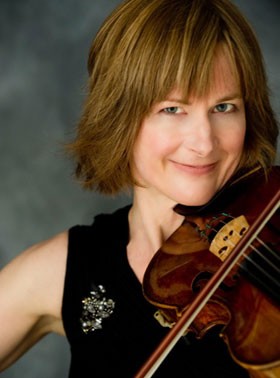 Celebrated violinist Joan Blackman is an active chamber musician, soloist, teacher, and former associate concertmaster of the Vancouver Symphony Orchestra. She has performed with the Turning Point Ensemble and the Purcell String Quartet; she is also involved with the American String Project. Joan is artistic director of the Vetta Chamber Music Society. In 2016, Vetta premiered "Seasons of the Sea", an innovative partnership between First Nations storyteller Rosemary Georgeson and B.C. composer Jeffrey Ryan, with violin and voice woven into a beautiful celebration of the sea and its cycles. A Blackman performance is a treat; one reviewer noted, "Shapelier phrases and sweeter tone would be hard to imagine."
Maria Larionoff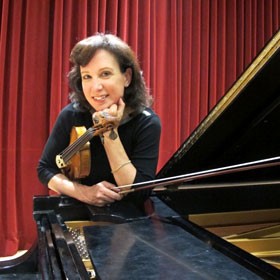 Violinist and violist, Maria Larionoff has appeared as a soloist with the Los Angeles Philharmonic, the Orquesta Sinfónica Carlos Chávez, and the University of Washington and San Francisco chamber orchestras. She founded the American String Project with her husband (double bassist Barry Lieberman) and is also involved in the Seattle Collaborative Orchestra, a multigenerational initiative devoted to music education. Maria is a former concertmaster of the Seattle Symphony. She has taught at the University of Washington and was head violin coach for the Seattle Youth Symphony. Her playing has been described as "stunning, incisive and radiant" by The New York Times.
Jason Ho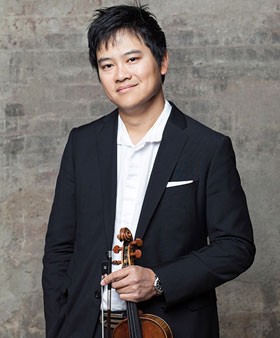 We are very pleased to have Jason Ho (violin) and Brian Yoon (cello) join us for the Bartok Piano Quintet in Sunday's Memories Abound. Jason is a graduate of the Cleveland Institute of Music, grand prizewinner at the Canadian Music Competition, and plays with the Vancouver Symphony Orchestra. He teaches violin at the Vancouver Academy of Music.
Brian Yoon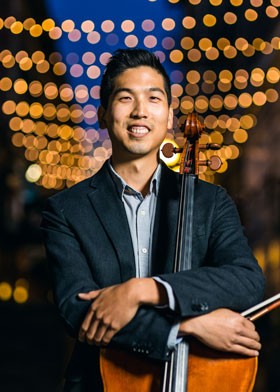 Brian is on leave from the Victoria Symphony and has joined the Edmonton Symphony Orchestra as assistant principal cello. He studied at UBC, the University of Ottawa, and Rice University; he won first prize at the 35th Eckhardt-Gramatté Competition and has performed widely across Canada as a soloist and ensemble player.
James Campbell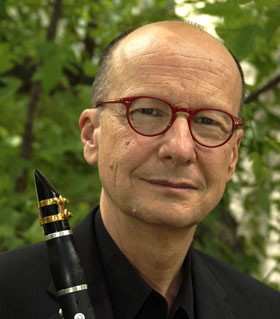 Called "Canada's pre-eminent clarinettist and wind soloist", James Campbell has performed with the world's finest orchestras, string quartets, and jazz ensembles. Both the BBC and The Times of London rated a Campbell recording of the Brahms Clarinet Quintet as the best available. Not one to restrain his musical imagination, Campbell joined forces with the Allegri String Quartet for Stolen Gems, an album that features an adventurous collection of works by composers as diverse as Percy Grainger, Edvard Grieg, and Dave Brubeck. In 1989, he was named Canada's Artist of the Year and, in 1997, he was awarded the Order of Canada. Recent musical travels include New Zealand and Europe. James Campbell is truly "a clarinetist of the first order."
Rising Tide
Rose-Ellen Nichols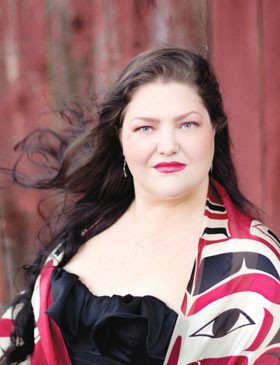 Mezzo-soprano Rose-Ellen Nichols was raised in the Pender Harbour area and holds a Masters Degree from UBC's School of Music. She has premiered such roles as Fadila in Arthur Bachmann's What Brought Us Here and most recently Pauline Johnson in Tobin Stokes's acclaimed Pauline. ("She owns the stage when she is on it," said Charles Barber of City Opera Vancouver.) Rose-Ellen has also appeared in operas in the Czech Republic and Ireland, notably Tchaikovsky's Eugene Onegin (Filipievna) and Menotti's The Old Maid and the Thief (Mrs. Todd). In the autumn of 2016, she delighted audiences as Third Soprano in City Opera Vancouver's lively production of The Lost Operas of Mozart.
Louis Dillon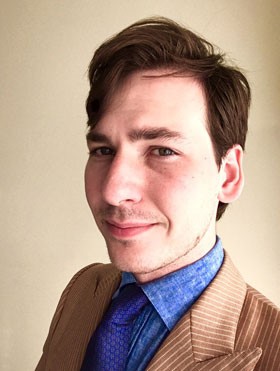 Louis Dillon, baritone, was born and raised in Halfmoon Bay, B.C. where, at 18, he began singing at the insistence of his mother, a voice teacher. Urged on by his family and the supportive arts community on the Sunshine Coast, he quickly gained success in various performing arts competitions. He is pursuing studies with Ingrid Attrot and Nancy Argenta at the Victoria Conservatory of Music. Louis is an active member of the Victoria opera scene, performing with the Pacific Opera Victoria and VCM's Opera Studio Program. Past roles include Demetrius in Purcell's The Fairy Queen, Simon in Handel's oratorio Judas Maccabaeus, and Bartolo in Mozart's Le Nozze di Figaro.
David Poon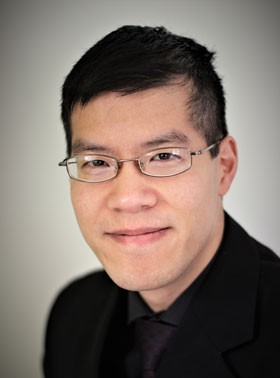 A graduate of the University of British Columbia, David Poon is an an accomplished accompanist on organ and piano, continuo player, harpsicordist, and liturgical musician. He has a keen interest in early music, having studied Gregorian chant and choral polyphony with Wilko Brouwers, William Mahrt, and Scott Turkington. David is artistic director for the Baranduin Ensemble, founder of MOTET, organist for Oculus Chamber Choir, accompanist for University Community Children's Choir, the Pender Harbour Choir, and assistant music director at St. John's Vancouver.
Artistic Director and Pianist
Alexander Tselyakov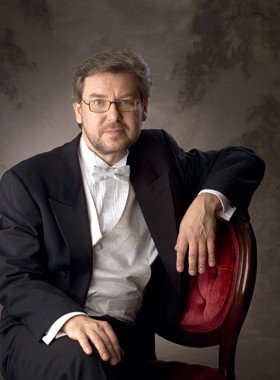 Alexander Tselyakov's deep knowledge of chamber music repertoire as well as his gift for beautiful programming has helped to shape the Pender Harbour Chamber Music Festival from the very beginning. This Russian-born Canadian pianist has delighted audiences on the world's stages since his professional debut at the age of nine. He has been called a "phenomenal pianist" with "an intoxicating sound." Recent performances in California, Russia, and Belarus include the International Conservatory Week Festival in St. Petersburg and Belarusian Music Autumn International Festival in Minsk. Alexander is Professor of Piano at Brandon University where he enjoys the challenges of nurturing the next generation of young musicians.