2016 Chamber Music Festival Musicians
Mark Fewer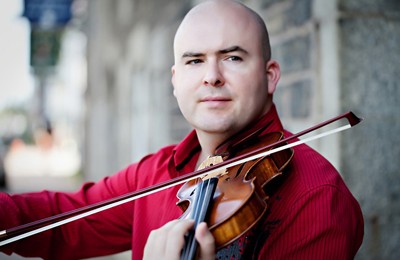 Classical violinist, jazz improviser, soloist, member of the St. Lawrence String Quartet, the Smithsonian Chamber Players, and the Duke Piano Trio, Mark Fewer is a fine example of a consummate musician exploring the boundaries of genre—and extending them in the process! "It is hard to imagine a more spirited, not to mention virtuosic performance," observed one critic. Recent recordings include jazz standards, chamber works of Serge Arcuri (winner of the 2012 Prix Opus for Best Chamber Recording), and solo works by Pandolfi, Brahms, Antheil and Tovey. A dedicated teacher, Mark is on faculty at Schulich School of Music, McGill University, and is the founding director of the Sweet Water Music Festival as well as past artistic director of the Scotia Festival.
David Gillham
Violinist David Gillham's musical career takes him to concert stages around the world. He performs as a chamber player, recitalist, and soloist; he is also a founding member of both the Ridge Piano Trio and the violin-piano duo, "Gillman-Iiluma", whose debut recording of the Grieg Sonatas has garnered high praise. An enthusiastic teacher, David is Assistant Professor of Music at the University of British Columbia and regularly teaches master classes in North America and as far afield as South Africa and China. He is recipient of the Queen Elizabeth 11 Golden Jubilee Medal for his contributions to the arts. He performs on a Carlo Tononi violin made in Venice in 1725.
Joyce Lai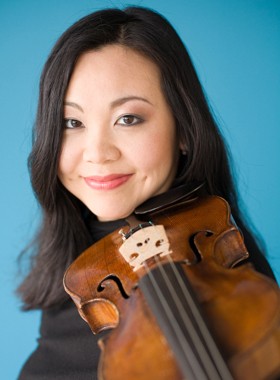 Violinist Joyce Lai enjoys an active musical career while balancing teaching responsibilities with her role as concertmaster and executive director of the Canadian Sinfonietta and first violinist in the Riverdale Ensemble, the Croydon String Quartet, and the Canadian Sinfonietta Chamber Players. She has performed at international festivals and as guest soloist with orchestras such as the Toronto Symphony Orchestra, the Szeged Symphony of Budapest, the Glenn Gould Performing Arts Orchestra, and the Hong Kong Chamber Orchestra. In addition to performing the premieres of a number of compositions by Canadian composers, she works actively to promote the work of Chinese-Canadian musicians. She holds a Master of Music Degree and a Performer Diploma from the Indiana University in Violin Performance.
Ian Clarke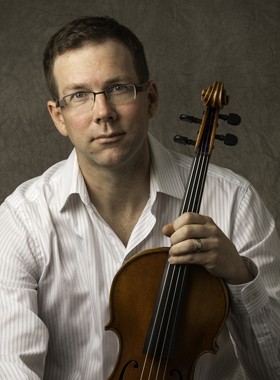 Violist Ian Clarke is a chamber musician and frequent guest soloist with orchestras such as York Chamber Ensemble and Unionville Symphonia, for whom he is also concertmaster. From 1998 – 2000, he was concertmaster of the Matsumoto Symphony Orchestra in Japan. He was a founding member of the Croydon String Quartet and performs regularly with the Canadian Sinfonietta as well at music festivals, including Clear Lake in Manitoba. He studied at the Royal Conservatory of Music with Nellie Bard, and then with Toronto Symphony Orchestra violinist, Arkady Yanivker. As a member of the innovative Riverdale Ensemble, he champions a repertoire of unusual compositions that often have difficulty finding an audience. Mr. Clarke and his wife, violinist Joyce Lai, come to us from Toronto.
Simon Fryer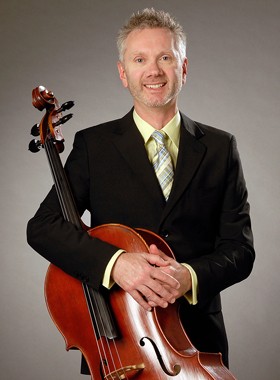 Simon Fryer comes to us from Regina where he is Principal cellist of the Regina Symphony Orchestra, Head of Strings at the Regina Conservatory for the Performing Arts and Founder and Director of the Prairie Cello Institute. An active soloist and ensemble player, he performs internationally at festivals and as guest artist with the Orqestra Sinfonica de Tenerife and the UK's Northern Sinfonia. He is a sought-after teacher, having served on music faculties at Wilfred Laurier University, the University of Toronto, the Glenn Gould Institute among others, as well as offering master classes in North America and abroad. Praise for his recordings includes this observation: 'expansive playing … Fryer's tone in the lower register is particularly lovely.'
COULOIR
COULOIR, from the French: to flow, to slip, a vertical passage through a mountainous terrain… COULOIR is also the innovative cello-harp duo of Ariel Barnes and Heidi Krutzen. These two musicians joined together in 2011 to play newly-commissioned music showcasing the collaborative power of their instruments as well as fresh arrangements from the traditional repertoire.
Ariel Barnes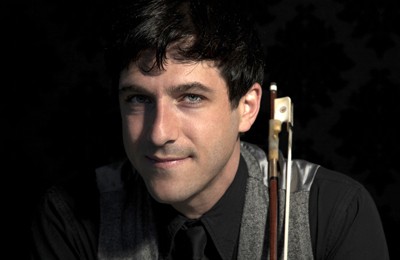 Ariel Barnes is Principal cellist of the Vancouver Symphony Orchestra and a celebrated chamber musician, performing music from the Baroque to compositions by contemporary composers—Jocelyn Morlock, Nico Muhly, and R. Murray Schafer, among others. A former member of the Borealis String Quartet, Ariel's recordings have been nominated for Juno and Western Canadian Music Awards. Reviews of his performances have highlighted his "dazzling technique" and named him a "rising star" in the international musical firmament.
Heidi Krutzen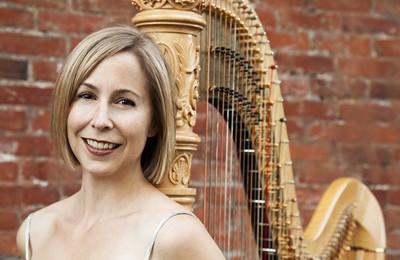 Diverse doesn't even begin to describe the musical career of harpist Heidi Krutzen. A graduate of the Eastman School of Music, she balances teaching (University of British Columbia School of Music and the faculty of the National Youth Orchestra of Canada) with solo work, ensemble participation (the Krutzen/McGhee Duo, Trio Verlaine), and orchestral work (she is principal harpist with the Vancouver Opera Orchestra). She is also a founding member of the Turning Point Ensemble, dedicated to intelligent and inventive programming of 20th and 21st century music for large chamber ensemble. Heidi's performances and recordings have been broadcast internationally.
Rising Tide Musicians
Hanna Crudele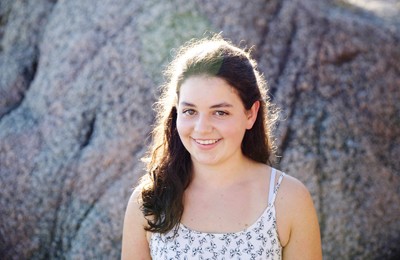 Hanna Crudele fell in love with the sound of the violin at the age of 4 and has been playing ever since, beginning with Suzuki method and exploring a wide spectrum of styles and genres. She was a member of the Coast String Fiddlers' Bad to the Bow Youth Fiddle Group and the Sunshine Coast Youth Orchestra. Her studies took her from the Sunshine Coast to Vancouver on a weekly basis to study with Nancy DiNovo and to play in the Vancouver Youth Symphony Orchestra where she became Principal Second Violinist in the Senior Orchestra. She currently pursues music studies at the University of Ottawa.
Rae Gallimore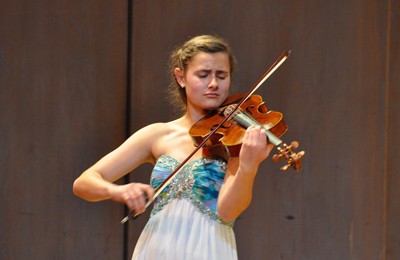 Rae Gallimore started playing violin at the age of six. In the autumn of 2012, she began her studies of the viola. She completed a Diploma in Music at Camosun College, with a collaboration with the Victoria Conservatory of Music, and is now studying with Martha Strongin Katz at the New England Conservatory in Boston. This year, Rae was B.C.'s string representative for the National Performing Arts Festival as well as the recipient of the Roberto and Mary Wood scholarship. In 2015, she attended the Young Artist Program at the National Arts Centre in Ottawa and the viola master classes held at the Banff Centre. She also played in the Kaimerata Music Festival on Denman and Hornby Islands and the Salt Spring Island Music Festival.
Jenny Dou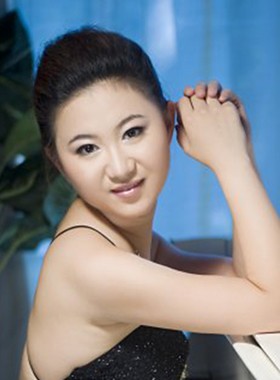 Beijing-born Jenny Dou was educated in Canada, studying with Alexander Tselyakov at Brandon University followed by Alexander Braginsky and Rebecca Shockley at the University of Minnesota where she earned a PhD in Piano Performance and Pedagogy. Jenny has been the recipient of several scholarships, notably the International Student Scholarship from Brandon University; she has also won or been a finalist in several music competitions, including the Inaugural Knigge National Piano Competition in 2008. She has performed in North America and in China and is an enthusiastic educator, teaching piano to individuals and classes in the Lower Mainland.
Alexander Tselyakov
Artistic Director and Pianist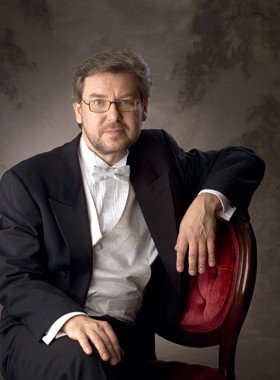 Alexander Tselyakov's deep knowledge of chamber music repertoire as well as his gift for beautiful programming has helped to shape the Pender Harbour Chamber Music Festival from the very beginning. This Russian-born Canadian has delighted audiences on the world's stages since his professional debut at the age of nine with the State Philharmonic Orchestra in the Soviet Union. He is sought-after as a solo and chamber recitalist and has been called a "phenomenal pianist" with "an intoxicating sound." Recent concerts include performances at Carnegie Recital Hall and Merkin Hall in New York, Wigmore Hall in London, and the Stockholm-Royal Palace Music Festival (Sweden). Alexander is Professor of Piano at Brandon University where he enjoys the challenges of nurturing the next generation of young musicians.